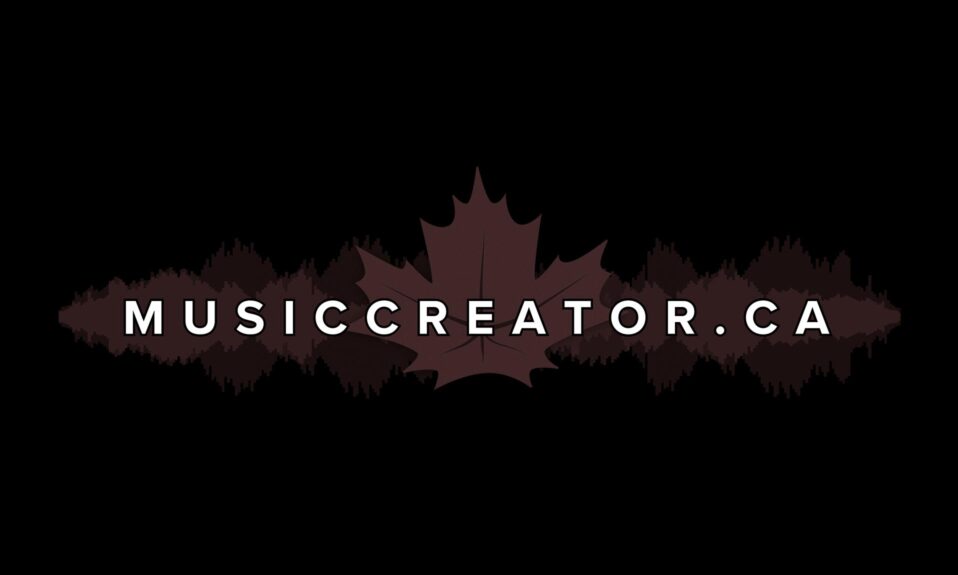 On this page you will find a collection of links to resources both within and outside of musiccreator.ca.
Site Map
The Music-Revenue Ecosystem: Meet the Players
Revenue, Royalties & Rights Basics
Deals & Contracts
Career Management
Diversity, Equity & Inclusion
From the Trenches (Videos)
Resources
Trade Associations for Music Creators
Screen Composers Guild of Canada (SCGC)
Songwriters Association of Canada (S.A.C.)
Société professionnelle des auteurs et des compositeurs du Québec (SPACQ)
Canadian League of Composers (CLC)
Other Canadian Music Industry Associations & Organizations
Canadian Music Centre
Music Publishers Canada
Association des professionnels de l'édition musicale (APEM)
The Guild of Music Supervisors, Canada
Canadian Federation of Musicians (CFM)
Guilde des musiciens et musiciennes du Québec (GMMQ)
Music Canada
Canadian Independent Music Association (CIMA)
Canadian Academy of Recording Arts and Sciences (CARAS)
The JUNO Awards
MusiCounts
Association québécoise de l'industrie du disque, du spectacle et de la vidéo (ADISQ)
Orchestras Canada
Music Managers Forum (MMF) Canada
Canadian Association for the Performing Arts/l'Association canadienne des organismes artistiques (CAPACOA)
Canadian Live Music Association (CLMA)
Provincial and Territorial Industry Associations (Music Publishers Canada website)
Canadian Collective Societies for Music Creators & Performers
Society of Composers, Authors and Music Publishers of Canada (SOCAN)
Canadian Musical Reproduction Rights Agency (CMRRA)
Re:Sound
Musicians' Rights Organization Canada (MROC)
Recording Artists' Collecting Society, a division of the Alliance of Canadian Cinema, Television and Radio Artists (ACTRA RACS)
Artisti
CONNECT Music Licensing
Soproq
Canadian Private Copying Collective (CPCC)
Diversity, Equity & Inclusion Advocacy Organizations
ADVANCE Music Canada (Canada's Black music business collective)
Alliance for Women Film Composers
ARRAY Crew
BIPOC TV & FILM
Black Screen Office (BSO)
Breaking Down Racial Barriers (BDRB)
Composers Diversity Collective
Cultural Pluralism in the Arts Movement Ontario (CPAMO)
Film in Colour
HERe
ImagineNATIVE
Indigenous Screen Office (ISO)
MusiCounts
Native Women in the Arts (NWIA)
Reel Asian
Reelworld Screen Institute & Film Festival
The Remix Project
Stereovisual
Women in Music Canada
Anti-harassment, Bullying & Discrimination Resources
Canadian Creative Industries Code of Conduct
Respectful Workplaces in the Arts
Department of Justice: Victim Services Directory
Canadian Human Rights Commission: Complaint FAQs
Video: Enhancing Your Toolkit—Addressing Online Harassment (2021 Canadian Music Week panel discussion)
Mental Health & Relief Services for Music Industry Professionals
Legal & Financial Resources
Annotated Sample Contracts
SCGC Sample Production Contracts/Composer Agreements and Deal Memos (To access annotated versions, download the folder and open the "Reference Files Annotated" subfolder)
Sample Synchronization Agreement
CLC Sample Commission Contract
Affordable Legal Services
British Columbia
Artists' Legal Outreach (Pacific Legal Education and Outreach Society)
Manitoba
L. Kerry Vickar Business Law Clinic
Nova Scotia
Legal Information Society of Nova Scotia
Ontario
Artists' Legal Advice Services (University of Toronto)
Artists' Legal Services Ottawa (Ottawa only)
Quebec
SPACQ Legal Services (free legal advice on contracts for members)
For up-to-date information on free and affordable legal services in regions across Canada, visit the website of the National Network of Legal Clinics for the Arts.
Guidance on Fees & Rates
SCGC Composer Rates Survey Initiative
SPACQ Collective Agreements and Fee Lists
CLC Commissioning Rates
Funding Bodies & Industry Programs
Canada Council for the Arts
SOCAN Foundation
TD Incubator for Creative Entrepreneurship
Emerging Composers' Mentorship Program
Screen Music Laboratory for Emerging Composers
Equity X Production Mentorship Program
Slaight Music Residency (Canadian Film Centre)
Women in the Studio National Accelerator (Music Publishers Canada)
Government of Canada's Better Business Finder (database of federal and provincial support programs for entrepreneurs)
Canada Music Fund
Foundation Assisting Canadian Talent on Recordings (FACTOR)
Musicaction
Visit the website of the music-industry association in your province or territory for details on the funding they offer to creators, as well as the main awards and grants offered by others in their province or territory (including government arts boards/councils and large private foundations).
Government Bodies, Legislation & Resources
Copyright Board of Canada
Canadian Intellectual Property Office
Canada Media Fund (CMF)
Canadian Radio-television and Telecommunications Commission (CRTC)
Copyright Act
Status of the Artist Act (federal)
Online Streaming Act (Bill C-11)
CRTC Canadian-content ("CanCon") and French-language requirements
Information on GST/HST registration
Information on Canada's Anti-Spam Legislation (CASL)
International Bodies & Agreements
World Intellectual Property Organization (WIPO)
Berne Convention for the Protection of Literary and Artistic Works
US Copyright Office
International Confederation of Societies of Authors and Composers (CISAC)
EU Copyright Directive
Music Creators North America (MCNA)
The Value Gap: Information & Opinions
Digital Disruption: Modernizing the Income of Canadian Music Creators (Nordicity, prepared for the SCGC, S.A.C., and SPACQ)
"Music Creators Fight for Middle-Class Livelihoods" (Toronto Star)
Rebalancing the Song Economy (MIDiA Research and Björn Ulvaeus)
Music Streaming and Its Impact on Composers & Songwriters (European Composer & Songwriter Alliance)
Study on the Artists in the Digital Music Marketplace: Economic and Legal Considerations (WIPO)
Shifting Paradigms (House of Commons Standing Committee on Canadian Heritage)
Canada's Communications Future: Time to Act (Broadcasting and Telecommunications Legislative Review Panel)
Buyouts: Information & Opinions
Defining, Understanding and Evaluating the Concept of "Buyouts" in the Transfer and Licensing of Copyrighted Musical Works (MCNA)
Your Music, Your Future International (CISAC)
Composers Against Buyouts (The Ivors Academy)
Works Made for Hire (US Copyright Office factsheet)
"New Buyout Clauses Raise Concerns for Music Creators" (The Society of Composers & Lyricists)
"TV and Film Composers Say Netflix, Other Streaming Services Insist on Buying Out Their Music Rights" (Hollywood Reporter)
"Discovery Buyouts: Music Industry Defends Composers' Rights" (PRS for Music)
Royalties vs. Buyouts (video by União Brasileira de Compositores featuring members of CISAC; Your Music, Your Future; and other music creator advocacy organizations)
Videos & Infographics
The Role of a Music Publisher (video by Music Publishers Canada)
What Is a Copyright? (video by Innovation, Science and Economic Development Canada)
Canadian Audio-Visual Digital Royalties Explained (video by SOCAN)
Collective Management Organizations in Canada: Music Royalties Explained (infographic by CONNECT Music Licensing)
Other Resources
Grand Rights—Composing for Dance, Theatre, and Music Theatre (Canadian League of Composers)
Audiovisual Cue Sheet (SOCAN template, instructions, and FAQs)
Credits Due (focused on standardizing metadata for sound recordings)
"The Mechanics of Music Distribution" (Soundcharts Blog)
Words and Music (SOCAN blog)
Please note that the focus of this resource is on writers rather than performers. If you're looking for career information specific to Canadian music performers, please visit the following sites:
Canadian Federation of Musicians (CFM)
La Guilde des musiciens et musiciennes du Québec (GMMQ)
Canadian Academy of Recording Arts and Sciences (CARAS)
L'Association québécoise de l'industrie du disque, du spectacle et de la vidéo (ADISQ)
Canadian Independent Music Association (CIMA)
Indigenous Performing Arts Alliance (IPAA)
ADVANCE Music Canada (Canada's Black music business collective)
L'Alliance nationale de l'industrie musicale (ANIM)
The Foundation Assisting Canadian Talent on Recordings (FACTOR)
Musicaction
Canada's Music Incubator (CMI)
Alliance of Canadian Cinema, Television and Radio Artists (ACTRA)
Canadian Actors' Equity Association
l'Union des artistes (UDA)
Provincial and Territorial Industry Associations (Music Publishers Canada website)