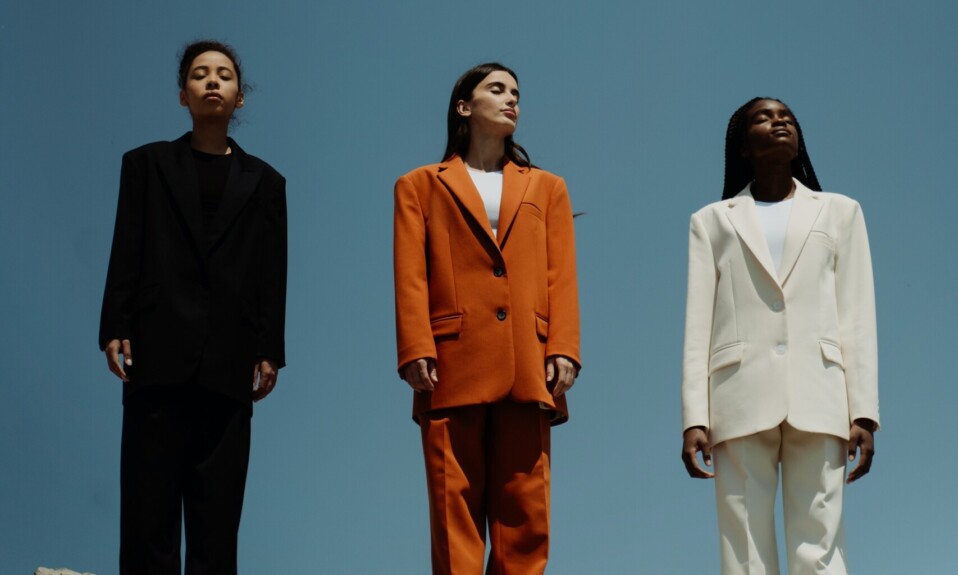 What programs and organizations exist to support music creators from historically underrepresented groups?
Key players in the Canadian music industry have established—and continue to develop—policies, programs, and resources intended to increase diversity, equity, and inclusion (DEI). Further, many advocacy organizations exist to support and promote music creators who belong to historically underrepresented groups.
Industry Initiatives
Many of the trade associations for Canadian music creators support DEI principles in some of the following ways (up-to-date information can be found on their websites):
By ensuring a diversity of candidates—and, ideally, gender parity—when hiring staff and electing members to leadership positions (appointments to boards should reflect the variety of cultures and communities they represent)
By establishing DEI committees, composed of both members from traditionally underrepresented, racialized and/or marginalized communities and allies, to regularly evaluate and advise on the association's efforts in this area
By developing inclusivity policies that invite members with underrepresented voices to take part in panel discussions, lead workshops, and build their public profiles
By offering programs and resources specifically for members from underrepresented groups, while, at the same time, educating members who aim to be allies about DEI
By making events as accessible as possible for members
By creating safe spaces and ongoing, accountable, accessible, and transparent timelines
Notable initiatives from other industry entities include the following:
Advocacy Organizations
In alphabetical order:
ADVANCE Music Canada (Canada's Black music business collective): Their mission is "to help foster an environment within the Canadian music industry that improves, promotes, and better retains Black employees and partners." This includes "creating conditions for long-term success by addressing racial equality and inclusivity through three areas: Advocacy, Mentorship, and Community Outreach."
Alliance for Women Film Composers: "A community of composers and colleagues who strive to support and celebrate the work of women composers through advocacy and education."
ARRAY Crew: They offer "access to thousands of profiles of diverse below-the-line talent across more than 600 job titles, with a 'special focus on the amplification of women, people of colour, and other under-represented film and television professionals.'"
BIPOC TV & FILM: "A community-centric non-profit movement advocating for racial equity and decent work practices in Canada's screen media industry."
Black Screen Office (BSO): They aim "to make Canada's screen industries' practices and policies equitable and free of anti-Black racism; to work collaboratively with decision-makers to develop tools and strategies that enable system-level engagement and accountability; and to empower Black Canadians working within the screen industries to thrive and share their stories."
The Coalition for Music Education: Their aim is "to raise the awareness and understanding of the role that music education plays in Canadian culture, and to promote the benefits that music education brings to young people."
Composers Diversity Collective: They "exist to eliminate the industry's challenge to find music creators of diverse backgrounds, and to increase [their] own awareness of each other."
Cultural Pluralism in the Arts Movement Ontario (CPAMO): They work to "open opportunities for Indigenous and racialized professionals and organizations to build capacity through access and working relationships with cultural institutions across Ontario."
Film in Colour: "An online tool intended for users to discover, hire, and collaborate with Film/TV industry professionals of colour."
HERe: "A Canadian female film crew directory" that "strives to connect productions with skilled women in underrepresented technical positions," including music creation.
ImagineNATIVE: "Committed to creating a greater understanding of Indigenous peoples and cultures through the presentation of contemporary Indigenous-made media art including film, video, audio, and digital media," they commissioned the essential On-Screen Protocols & Pathways: A Media Production Guide to Working with First Nations, Métis and Inuit Communities, Cultures, Concepts and Stories.
Indigenous Screen Office (ISO): They support "Indigenous screen-based storytellers and narrative sovereignty in Canada through [their] funding and advocacy work."
MusiCounts: "Canada's music education charity" provides free teacher resources that explore music by historically underrepresented creators (e.g., Kanata: Contemporary Indigenous Artists and Their Music and #BlackMusicMatters: Hip-Hop & Social Justice in Canada).
Native Women in the Arts (NWIA): They're committed to "the reclamation and advancement of Indigenous cultural and artistic expression by Indigenous women and other Indigenous gender marginalized folks, within the diverse artistic landscape of the country now known as Canada."
Reel Asian: They provide "a public forum for Asian media artists and their work, and [fuel] the growing appreciation for Asian cinema in Canada."
Reelworld Screen Institute & Film Festival: They "draw attention to the lack of racially diverse and indigenous talent in mainstream media—both in front of and behind the screen."
The Remix Project: They work to "level the playing field for talented youth who face barriers pursuing careers in arts and entertainment" by offering programs that include training in songwriting and the music business.
Stereovisual: They teach "underrepresented BIPOC producers how to transition from music production into creating music for TV & Film in an effort to create equity in the film industry."
Women in Music Canada: They're "dedicated to fostering gender equality in the music industry through the support and advancement of female identifying professionals and creatives at every stage of their career."
Learn about the avenues of recourse available to music creators who experience harassment, bullying, and/or discrimination in the industry:
See what grants and awards are available to Canadian music creators.
See where Canadian music creators can seek free or affordable legal counsel.