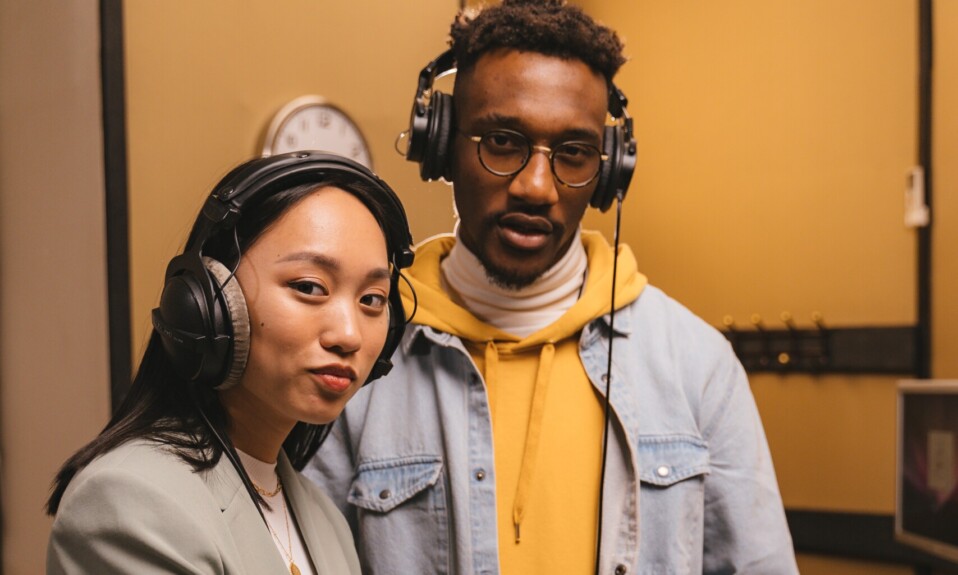 How can all music creators practise and promote principles of diversity, equity, and inclusion in their careers?
As a demonstration of allyship to the structural, systemic work to interrogate systemic bias and structural inequity, it's important for music creators and other industry entities to see diversity, equity, and inclusion (DEI) as more than just buzzwords and boxes to check. Genuinely embracing DEI represents a sea change in the way music is made, shared, and consumed, and it can and should be promoted and practised by all industry stakeholders—including creators from historically disenfranchised and privileged communities alike.
Here are some of the practical ways all creators can make a difference within the industry:
Members of Underrepresented Groups
For emerging creators, in addition to the typical avenues of self-promotion, networking and forming alliances can help to build systems of support. At the same time, by collaborating professionally and recommending each other for projects, they can work toward establishing greater access.
Creators at all career stages should feel empowered to publicly declare their identification as members of their particular communities in order to help the music-creation industry more accurately gauge the diversity of talent that exists, and to help craft more effective policies. This also makes it easier for those who are hiring to find these creators. A number of databases have been established for this very purpose (e.g., ADVANCE, Black Screen Office, The Coalition for Music Education, etc.).
Further, if they feel comfortable doing so, established creators can work to increase their visibility and brand recognition as much as possible—by offering to speak at schools, take part in media interviews, sit on expert panels, etc. This will demonstrate to other creators, the wider music industry, and society at large that creators from these communities not only exist but can and do succeed.
These seasoned professionals can also act as mentors to early-career creators from marginalized groups, helping their proteges not only to understand the industry, but also to recognize and navigate barriers. This is what American suffragette and civil rights activist Mary Church Terrell referred to as "lifting as we climb."
All creators should consider becoming members of trade associations and collective societies that offer career resources and hold events specifically intended for members of underrepresented groups. They should also consider joining advocacy organizations (e.g., Native Women in the Arts, ADVANCE, Composers Diversity Collective, etc.) and taking advantage of dedicated professional-development programs (e.g., Music Publishers Canada's Women in the Studio National Accelerator Program).
Learn more about Canadian DEI advocacy groups and industry initiatives.
Other Supporters of Change
All creators need to understand that they have a responsibility to recognize discrimination, harassment, and abuse in the industry and to speak up when they witness it—not just when they experience it themselves or when it's directed at people who look like them.
When a creator is in a position to hire people to assume certain roles for projects (e.g., assistants, musicians, etc.), they should establish protocols—HR or otherwise—to engage candidates from underrepresented groups. At the same time, however, they need to be conscious of avoiding tokenism, which is harmful and not what Black, Indigenous, and People of Colour creators are seeking.
Established creators from privileged backgrounds should also offer mentorship to early-career creators from marginalized communities, for whom securing entry-level jobs is often less of a challenge than getting more substantial, viable work. Creators of influence can help their proteges to break through these "success ceilings" and advance professionally.
Creators can take part in collective action by contributing to, bolstering, and normalizing engagement with advocacy organizations (e.g., by becoming a sponsor or patron of the Composers Diversity Collective). They can endorse initiatives like the Breaking Down Racial Barriers (BDRB) Anti-Black Racism Declaration from ADVANCE and the Canadian Independent Music Association (CIMA), which "call(s) upon the individuals, organizations, small businesses, corporations and government institutions of the music industry to play a role in eradicating anti-Black racism in the Canadian music industry." They can also seek expertise from, and work cross-jurisdictionally with, other organizations that normalize organizational allyship with Black and Indigenous music creators (e.g., the Toronto-based Music Gallery).
How to Avoid Cultural Appropriation
Like tokenism, cultural appropriation is a harm unto itself. There's a risk of disrespectfully using music associated with a particular cultural community without knowing much about it. Since professional music creators are often required to work in a variety of styles—sometimes for a single project—they need to be conscious of avoiding appropriation. And these are some of the ways they can do so:
Canada has a diverse and internationally respected music industry. So music creators are doubly responsible to think about who's not being artistically represented and to invite those creators to collaborate. This includes exercising due diligence to engage communities, to learn and unlearn, and to truly listen. (While this may need to be cleared with whomever is leading the project, the approach will only serve to benefit them as well reputationally.) There is ample precedent of co-creating with different sounds, strengths, and backgrounds to the benefit of music that appeals to a wider audience.
If a creator does have to work solo, however, they should be careful not to simply replicate a certain sound without learning as much as they can about its origin and significance. And it's absolutely vital to regularly consult with experts from the cultural communities being represented musically, seeking their input throughout the creation process. They're the ones who are best equipped to identify differences between attribution and appropriation. As a general rule, it's usually best to stay away from music and instruments that are considered sacred to a particular community and, if misused, could cause offence.
Consider ways to musically tell the story that needs to be told without using an unfamiliar style or genre of music (e.g., evoking emotion rather than signalling a culture).
Endeavour to replace appropriation with collaboration
Clearly, for the music-creation industry, collaboration is at the heart of what's required to effect real change. For creators from historically underrepresented groups, it can help to break down barriers to access, level the professional playing field, and provide a sense of belonging. And for "mainstream" creators, it's an integral component of allyship because it makes room, and provides opportunities, for those who have been traditionally excluded.