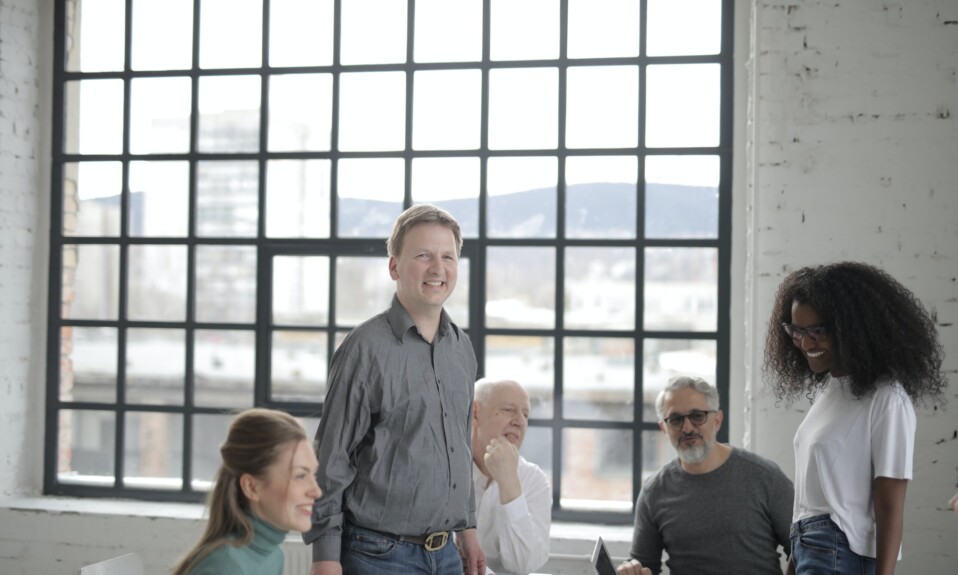 Who hires creators to write original music, and who pays for those rights?
The music-revenue ecosystem can't function without capital—which is what clients and licensees provide. They either hire music creators to write works for specific purposes or purchase the right to use existing works for a wide variety of reasons. These entities include production companies (often represented by music supervisors), music houses, record labels, traditional radio and TV broadcasters, digital download and streaming platforms, live arts and entertainment organizations, commercial venues, and many other players.
Production companies
Generally speaking, a production company arranges the financing and oversees the creation of certain cultural products including films, TV or web series, commercials, corporate videos, social media content, video games, other interactive media, and more.
Production companies may be subsidiaries of large parent companies (e.g., Bell Media Television and Bell Media Radio are owned by Bell Canada Enterprises, and Corus Studios is owned by Corus Entertainment) or they may be wholly independent companies.
When the inclusion of musical works is required for a particular production, the production company will engage a music supervisor whose job will be to negotiate and conclude licence agreements for the use of existing works in the production. More specifically, musical works are licensed by the rights holders (either the music creators or music publishers) by way of a sync agreement, and sound recordings are licensed by the rights holders (either the artists or record labels) by way of a master-use agreement.
When the inclusion of an original score is required, the production will hire a screen composer to create one.
Music supervisors are usually hired on a freelance basis, but some production companies have them on staff and others belong to music supervisor agencies or music houses. Many belong to their trade organization, the GMSC – Guild of Music Supervisors, Canada
Read more about the roles and responsibilities of a music supervisor.
Music houses
When an advertising agency or commercial-production company needs music for one of its clients' ads, it may enlist the services of a music house.
Music houses are small companies that essentially act as music supervisors for commercials. They source, pitch, and license existing works to sync with ads, and they pitch music creators to write original works for the same purpose.
Where an existing work is licensed, the music creator or publisher will receive an agreed-upon sync fee (and the performer or record label will receive an agreed-upon master-use fee). Rights holders may also be entitled to receive performance royalties when the ad is aired—but this depends on whether the performing rights organizations (PROs) in the territories where the commercial is broadcast pay for such uses (those in the US do, but Canada's PRO, SOCAN, currently does not).
When custom music is to be licensed, music houses will often ask a pool of writers to submit a demo—which, contrary to what the term implies, is a polished sound recording of a work—for consideration. Occasionally, music creators receive an agreed-upon demo fee as compensation, but this is not typical. If the demo is selected, the writer usually receives 50% of the licence fee (with the music house taking the other 50%). In such scenarios, music creators are frequently required to agree to a buyout of their copyright in the musical work and master rights in the sound recording.
Important Note
A number of music houses have expanded their service offerings to include scores for longer productions (e.g., episodic television and feature films) and, when hiring music creators to write for these productions, have begun to request a percentage of the writer's share of performance royalties as part of the agreement. However, giving up any portion of the writer's share will reduce the amount of vital back-end revenue the creator will receive in their lifetime.
Record labels
Also known as "record companies," labels are in the business of producing, licensing, marketing, selling, and distributing sound recordings of musical works.
Major record labels comprise multiple departments and personnel, while independent labels usually employ just a handful of staff who occupy numerous roles. Artist management companies may also choose to establish record labels as a way to feature their own talent.
Publishers, managers, agents, and (less frequently) music creators themselves pitch works to labels, often via Artist & Repertoire (A&R) executives.
If the record company likes the musical work, they may choose to license it so that one of their contracted performers can record it for future release.
When the work is recorded and reproduced (as a CD, download, stream, radio broadcast, etc.), the writer and publisher, if they've partnered with one, are entitled to receive mechanical royalties. (Labels and performers receive a percentage of the sales revenue.)
If the sound recording is played in a licensed public space, over the radio, on TV, or via digital streaming, the writer and publisher are entitled to receive performance royalties via their PRO.
Traditional radio & TV broadcasters
Before the digital era, radio and television content was shared primarily in three ways—via terrestrial broadcast (usually for free), satellite broadcast, and cable (usually through a paid subscription). For the purposes of this resource, the term "broadcast" will be used to refer to all three modes of transmission.
Broadcasters that own multiple channels or stations are also called "networks," and they either produce their own content, partner with production companies to do so, or license existing content from other networks and production companies. (Some TV networks also occasionally purchase properties outright, but this practice is more common for digital streaming services.)
In the case of music-based radio programs, broadcasters play sound recordings sent to them by music labels and, to a lesser extent, independent radio promoters (who represent indie artists and work much the same way that song pluggers do for music creators).
When a sound recording of a musical work is played via traditional radio broadcast, the music creator and publisher are entitled to receive performance royalties and—because the recording is copied to prepare it for airing—mechanical royalties, which are also called "broadcast mechanicals" in this context.
When a sound recording of a musical work is synchronized with a TV production that is aired via traditional broadcast, the music creator and publisher (if applicable) are entitled to receive performance royalties and, in some instances (e.g., CBC broadcasts), broadcast mechanicals as well.
To support the creation of Canadian cultural products, the Canada Media Fund (CMF) requires broadcasters to help finance the development of domestic AV media that has commercial appeal, and the Canadian Radio-television and Telecommunications Commission (CRTC) sets minimum Canadian-content ("CanCon") requirements for both traditional TV and radio.
Movie Theatres: A Plot Summary
Production companies often work with distributors (the major studios have their own) to determine and secure film releases (these are different from digital music distributors, who are discussed below). The vast majority of films—particularly independent ones—are usually broadcast on TV or made available through Video on Demand (VOD). Others that are deemed to possess wide public appeal may be released in movie theatres.

Film distribution is very expensive and theatrical release isn't guaranteed, so some independent producers make deals directly with cinemas to have their films shown, usually for a very limited time and for no share of the ticket revenue. Festivals also offer indie producers the opportunity to showcase their films to members of the public outside the commercial distribution system.

Regardless of what they're screening, movie theatres and drive-ins pay an annual licence—based on their total capacity and the number of screens they possess—which allows them to play all the music embedded in films. In turn, the music creators and publishers receive performance royalties. The amount earned in royalties is commensurate with the size of the release.
Digital Download & Streaming Platforms
Bypassing physical media and traditional modes of broadcasting, digital platforms allow users to access content via the Internet directly by either downloading it or streaming it.
Online platforms that offer audio content are known as digital service providers (DSPs), and they include Spotify, CBC Music, Apple Music, Amazon Music Unlimited, Deezer, SoundCloud, and many others. Most of these services obtain their content primarily through digital distributors.
Online platforms that offer AV content are sometimes referred to as "over-the-top" (OTT) media services, and they include Netflix, CBC Gem, Apple TV+, Amazon Prime Video, Disney+, Crave, and many others. These services produce and license their content much the same way TV broadcasters do, although it's more common for them to seek full acquisition of certain properties.1 Some also obtain content via digital distributors.
Some platforms—including YouTube and iTunes—are both DSPs and OTT media services.
Throughout the world, streaming has become the principal mode of media consumption, and there are three types:

1. Interactive streaming, which refers to media that can be played on demand and controlled (e.g., paused, skipped, reversed, etc.) by the consumer;
2. Semi-interactive streaming, which refers to media that are played in an order determined by the platform (not on demand) and over which the consumer can exercise limited control, including the option to select content based on genre, artist, etc. and the ability to pause, skip, reverse, etc.
3. Non-interactive streaming, which refers to media that are played in an order determined by the platform (not on demand) and over which the consumer has no control (similar to traditional broadcast media).

Semi- and non-interactive streaming are often collectively called "webcasting".
When a sound recording is downloaded, the music creators and publishers are entitled to receive mechanical royalties.
When a sound recording is streamed, the music creators and publishers are entitled to receive both mechanical royalties and performance royalties.
When an AV production is downloaded, the music creators and publishers (if applicable) are entitled to receive mechanical royalties.
When an AV production is streamed, music creators and publishers (if applicable) are entitled to receive performance royalties and, in a few instances (e.g., music videos on YouTube), mechanical royalties.
Learn more about royalties in the digital age.
Describing Digital Distributors
While some DSPs and OTT services allow creators to upload media to their platforms directly (e.g., SoundCloud for performers and Amazon Prime for filmmakers), most of the major streaming and download services will only permit digital distributors—also called "aggregators"—to do so, partly because these companies are familiar with each platform's metadata requirements.

In the music industry, unless you're a major record label or a well-established indie label, the open-platform model of distribution (employed by aggregators like CD Baby, DistroKid, Ditto, and many others) is the most feasible option. It essentially allows anyone to upload their music to the aggregator's catalogue in exchange for a one-time fee (per track or album), a subscription, and/or a commission of up to 15%. Importantly, they do not take a percentage of the rights. They will, however, collect and pay out master royalties (that is, a portion of the sales revenue) to owners of sound recordings, including self-produced indie artists.

For detailed information on aggregators, see "The Mechanics of Music Distribution" on Soundcharts Blog.
Live Arts & Entertainment Organizations
Companies that exist primarily to bring live musical performances to audiences—including symphony orchestras, choirs, opera and dance companies, musical theatre producers, and other concert presenters—also contribute to the music-revenue ecosystem in significant ways.
Orchestras, choirs, and other presenters of what the Copyright Board of Canada calls "classical music concerts" commission music creators to write original works for them to perform. In addition to the upfront commissioning fees these organizations pay to creators and librettists, they pay tariffs or licence fees (either annually or per event) to performing rights organizations (PROs) that allow the writers and publishers to receive performance royalties.
For other live music performances (often referred to as "popular music concerts"), these tariffs are paid to PROs by either the venues (e.g., Scotiabank Arena) or the promoters (e.g., Live Nation Entertainment) of the event. It should be noted that performing artists are not responsible for paying licence fees.
The licensing of musical works for inclusion in live dramatic productions like musicals, operas, and ballets is not administered by PROs. Instead, the music creators' copyrights are essentially bundled with those of the other creative contributors (e.g., choreographers) under the umbrella of "grand rights." In such instances, music creators and publishers negotiate a share of royalties with the producers directly. Visit the Canadian League of Composers website for more information on grand rights.
Commercial Venues
When business establishments like restaurants, bars, clubs, gyms, retail stores, banquet halls, hotels, skating rinks, theme parks, and others play music (live or recorded) publicly, they are obligated to pay licence fees to performing rights organizations (PROs) so that performance royalties can be paid to music creators. (Further, companies that provide background music services to these establishments must pay their own licence fees to reproduction rights organizations (RROs) so that mechanical royalties can be paid to music creators.)
The fees differ between categories of establishment, many of which have dedicated tariffs. The amount to be paid also depends on whether the music is being performed live (in which case a "classical" or "popular" music licence would need to be purchased) or played in the background (which would warrant a "background" music licence).
Background music licences are "blanket licences," which means that they allow establishments to play any works—live or recorded—as often as they wish for an annual fee. If the source of the background music is a sound recording (not a traditional radio broadcast, which is licensed by the broadcaster), then licences must be purchased from both the PRO that represents the music creator and the publisher, and the collection society responsible for administering neighbouring rights royalties to the performers and the owner of the sound recording.
Since it's simply not feasible for establishments to log every piece of background music they play, collection societies use the logs from other comparable sources—like commercial radio broadcasts or the set lists from live performances at commercial venues—to calculate royalties.
Other Licensees
Music is licensed for many additional applications including sheet music, karaoke videos, ringtones, electronic greeting cards, jukeboxes, toys, slot machines—literally anywhere a musical work or sound recording can be performed publicly or reproduced physically or digitally.
It is part of a music publisher's job to understand the many ways a work can be exploited, and to seek out and negotiate these unique licensing opportunities.
Wondering how much it costs to license music for different uses and media? See the full list of approved tariffs set by the Copyright Board of Canada.
Meet the collective societies >
1 https://www.hollywoodreporter.com/news/general-news/tvs-new-math-what-100m-netflix-deals-actually-shortchange-creators-1203846/