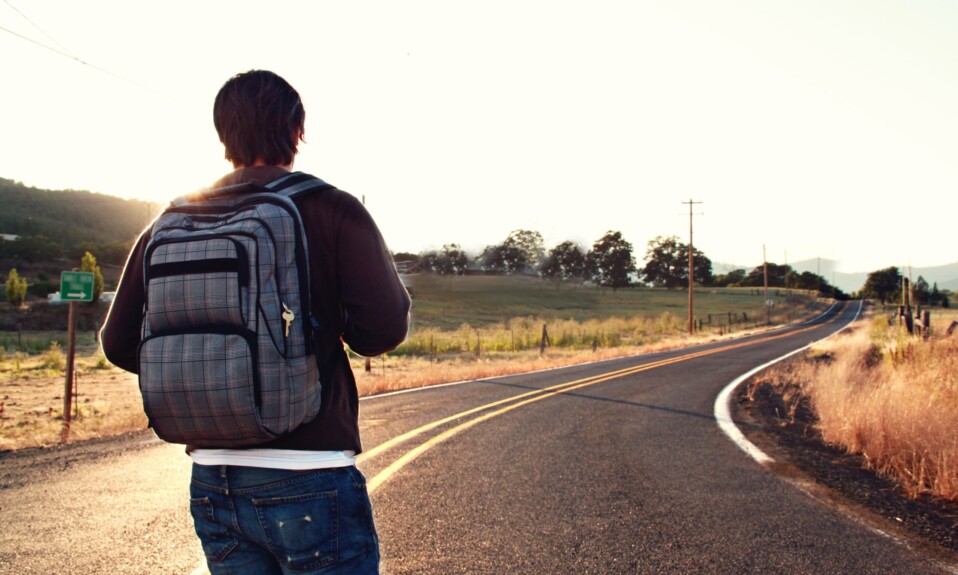 What are the initial steps music creators should consider taking (and not taking) when embarking on their careers?
Choosing a profession is a huge decision—and music creation is a wide field. But regardless of whether aspiring music creators want to write or produce songs; compose scores for films, TV shows, or video games; or pen works for live performances, it's helpful for them to understand how to successfully start down their selected career path, and stay on it, before they take their first steps.
Where to Begin?
Here are some of the most important things for music creators to be aware of, and actions to take, when embarking on their careers.
Learn Small-Business Fundamentals
When creators decide to earn an income from their music, they become entrepreneurs. And it can be beneficial for them to immediately engage the services of an affordable accountant who may be able to identify ways for them to save money. However, if a creator simply can't afford to hire an accountant or business manager until they realize some financial success, they'll need to take on these roles themselves for a while. For this reason, a knowledge of small-business fundamentals is vital, including how to read a balance sheet, how to complete an income tax return, when and how to collect and remit sales tax, etc.
However, knowing when to seek assistance and cut one's losses is also important. For example, when an early-career creator is presented with a contract they don't fully understand, they may actually end up with more money in their pocket by paying a small fee for a legal expert to review it than if they'd attempted to decipher it themselves.
Understand Rights & Royalties
While emerging music creators may be tempted to accept seemingly large upfront fees in exchange for some or all of the copyright and/or related rights in their works, they need to be aware that royalties—particularly performance royalties—are what will eventually form the bedrock of their income.
Back-end revenue will make it possible for the creator to weather future financial storms, and it'll help them to rent an apartment, lease a car, buy a house, etc. It will likely take years for this "passive income" to become substantial, but it's often worth sacrificing some money now in order to guarantee much more of it later. If music creators collectively reject exploitative business practices and defend their rights, fair remuneration can be made a reality for every one of them.
In order to actually receive performance royalties, however, the creator needs to become a member of a Performing Rights Organization (PRO)—specifically SOCAN in Canada. And to receive other types of royalties, they often need to affiliate with additional collective societies. Learning how to read a royalty statement is crucial as well since it will allow the recipient to confirm that they're actually being paid what they're owed.
Know Your Medium
The music-creation industry is highly competitive, which is why, for all creators, musical proficiency is a baseline job requirement. But creating music for a specific medium also requires a great deal of specific knowledge about that medium, including what purpose the music serves, how much artistic freedom the creator has, what services beyond creation may be required of them, etc. Aspiring creators need to identify where their knowledge gaps are so they can fill them (e.g., art music composers must be able to orchestrate for particular ensembles, screen composers should understand how to "score to picture," and songwriters need to know how to create high-quality demos).
Fortunately, there are many free resources available to anyone who wishes to learn more about writing music for a particular medium. These include the websites of pertinent trade associations and collective societies, industry blogs, and YouTube videos.
Be Emotionally Prepared
While everyone who goes into business for themselves knows that they're likely to experience financial ups and downs ("feast or famine") until they're able to earn a reliable income, they may not be aware that emotional highs and lows come with the territory as well.
Because it can take years and years of incredibly hard work for creators to get to a place where they're actually earning a living through their music, it's entirely common for them to experience periods of self-doubt, to worry about how they're going to make ends meet, and to question whether they've chosen the right career path.
While those feelings can't be avoided, preparing for them and understanding that they're normal can make them more tolerable. Over time, as each creator builds their body of work and brings in more and more revenue from it, hopefully their confidence will grow, their self-doubt will lessen, and they'll be very glad they didn't throw in the towel when they were tempted to.
Please note, however, that if a creator experiences a serious crisis related to their mental and/or emotional health, there are organizations, like Unison and The AFC, that exist to provide free emergency counselling and financial relief.
Always Be Networking
Connection is key. When starting out, creators should reach out to their existing networks—to learn the ropes from any industry professionals they may already know as part of an informal mentorship, connect with former classmates who have started similar careers, or talk to family, friends, and acquaintances who may have their own connections. Opportunities can arise from the least expected places.
There's also no harm in (politely and respectfully) contacting established creators to see if they'd be willing to share their experiences and advice. The rookie creator can offer to buy them coffee, arrange to chat over Zoom, or see if they're OK with a few hours of shadowing. There's always the possibility that such an interaction could lead to more, which could then lead to additional introductions, a wider network, and paid work. It can be beneficial for creators to network with people at their same level but in parallel professions as well (e.g., creators and filmmakers, songwriters and recording artists, etc.). As they progress in tandem, they can work together and recommend each other for projects.
What a creator should avoid doing right out of the gate is soliciting managers, agents, and/or music publishers. While these professionals may become valuable members of the creator's team down the road, they'll need to see some evidence of professional success before they'll consider a partnership. In other words, they'll almost always seek out the creator when that time comes—not the other way around.
Get With the Programs
To help early-career creators navigate the industry, broaden their networks, expand their skill sets, and practise their craft, a number of organizations offer professional-development programs, usually free of charge or as a membership benefit.
Trade associations for creators—including the Songwriters Association of Canada (S.A.C.), the Screen Composers Guild of Canada (SCGC), the Canadian League of Composers (CLC), the Canadian Music Centre (CMC), and la Société professionnelle des auteurs et des compositeurs du Québec (SPACQ)—regularly provide workshops, seminars/webinars, and networking events for all their members. Some also offer mentorship programs, which see emerging creators paired with established ones in various contexts, but members usually need to apply to participate since there is often limited capacity.
Even though their members are music publishers, Music Publishers Canada and l'Association des professionnels de l'édition musicale (APEM) frequently offer learning and mentorship opportunities for creators as well. They also hold "song camps," which bring songwriters together to co-create songs they can subsequently pitch to artists and record labels. All the provincial and territorial music-industry associations (e.g., Alberta Music, Music Yukon, Music Nova Scotia, etc.) offer similar camps and composer workshops, as do collective societies including SOCAN, ASCAP, BMI, and SESAC.
Further, the SOCAN Foundation supports early-career creators through programs that cultivate music-business skills (TD Incubator for Creative Entrepreneurship) and provide mentorship for concert/stage composers (Emerging Composers' Mentorship Program) and screen composers (Screen Music Laboratory for Emerging Composers).
For creators who already have some screen-related work under their belt, certain film-centred cultural organizations—including the Canadian Film Centre, the Sundance Institute, and Berlinale Talents—offer highly competitive and immersive programs as well.
Refer to each organization's website for the most up-to-date program information.
Read about organizations that advocate on behalf of underrepresented Canadian music creators and the programs they offer.
Set Yourself Up for Success
All the musical skill, knowledge, and talent in the world won't do a creator any good if they don't have the tangible tools they require to do their job. In other words, before they do anything else, they need to gather all the gear needed to make music.
Exactly what this comprises is, to a large degree, a matter of personal taste (e.g., whether a desktop or laptop computer is better, whether it's preferable to buy monitors, headphones, or both, etc.). The bottom line is, if a creator can produce a professional-sounding demo, then they have what they need to keep them going for a while. And if some of the software is simply too pricey, there are often free, high-quality, open-source alternatives available.
Fortunately, getting set up is much less expensive than it once was—a creator can go from having nothing to setting up a fully functional studio for just a few thousand dollars on the low end. However, they must not neglect to set aside some budget for self-promotion as well, including professional headshots, a simple website, a demo-hosting platform (e.g., ReelCrafter), and even copywriting services if a bio needs to be drafted.
Learn more about early-career financial considerations and opportunities.
A Quick List of Dos & Don'ts
Don't jump in without doing your homework.
Do learn as much as possible about the industry, and the medium you want to work in, first.

Don't sit back and wait for things to happen.
Do make things happen: Network with people. Attend events and conferences. Volunteer with industry associations. Apply for programs, awards, and grants. And create music!

Don't make rude and/or presumptuous cold introductions.
Do reach out to potential contacts in a manner that's empathetic and respectful—both of their position and of their time (better yet, try to identify a mutual acquaintance who can provide a warm referral).

Don't assume anyone else is going to care about your music simply because it is good.
Do tell others why it should matter to them. What's the story that will compel them to listen? What problem can it solve for them?

Don't have an inflated ego or get on a high horse.
Do approach everything with a certain sense of humility. If you don't have the credits to back up how you're presenting yourself, you may come across as brash.

Don't become fixated on individual jobs and fees.
Do focus your energy on cultivating relationships—with other creators and industry players. When you take the time (and it does take time) to connect authentically with others and show them who you are and what you're capable of, the work and income will follow.

Don't assume that applying academic knowledge will always solve a problem.
Do understand that, in the real world, there are grey areas to navigate and battles to pick.

Don't relegate your creativity to your music alone.
Do bring it to bear in every aspect of your career—including your marketing, networking, negotiations, etc.—so you'll stand out.

Don't assume your career will naturally follow an ideal progression.
Do set goals for yourself, figure out how you can "move up," and course correct as needed.
Read about "Dollars & Business Sense"—early-career financial considerations and opportunities >